About Centers for Independent Living
SICIL – Mission
Southern Indiana Center for Independent Living (SICIL) is a client-controlled, community based, cross-disability, non-residential, private non-profit organization that promote and practice the independent living philosophy. This is a philosophy of consumer control, peer support, self-help, self-determination, equal access and individual and system advocacy. SICIL works to maximize the leadership potentials, empowerment, independence and productivity of all involved with disabilities and the integration and full inclusion of individuals with disabilities into the mainstream of Hoosier society.
SICIL – History
In April of 1983 six people with significant disabilities met to discuss changes for persons living with disabilities in the Lawrence County Area.  Their first meeting started as a support group in a member's kitchen.  This group quickly became something much bigger.  The small support group turned into what is now known as Southern Indiana Center for Independent Living (SICIL).  Al Tolbert was a part of this support group and continued to work with SICIL for 20 years advocating for equal rights for our peers living with disabilities.  He retired from SICIL in December 2015.  SICIL continues the work and is growing in its outreach to the communities that are served.
What Do We Do?
EMPOWER all people living with disabilities regardless of age to find resources/services to live independently in the community.
Two Important Definitions
Consumer
The term consumer grew out of the independent living movement and signifies someone who selects services and has  control over them.
It is preferred to words like patient or client.  These terms imply that a person with a disability is someone who is sick or broken   and needs to be fixed or managed.  This is the "Medical Model" and it provides very little control for the individual and choices for their lives.
Consumer Control
Consumer control is the heart of independent living. It stresses the consumer's right to decide his or her life direction and to make all decisions related to that choice. A project or organization that is consumer controlled is directed, managed, and staffed to a large degree by qualified persons living with a disability.
Here is How It Works
Eligibility for services – Any person who declares that they have a significant disability can access our services and programs regardless of disability, race, creed, nationality, age or income.  We don't require documentation or proof.
INFORMATION & REFERRAL
Step 1 - 
We prefer, when possible, to speak directly to the individual requesting or needing services. It is their voice and choices.  
Someone in our office will ask some questions about contact information, benefits, income, disability and what you what type of assistance is needed. 
This is then entered into our confidential database program and assigned to an Independent Living Advocate.
INDEPENDENT LIVING PLAN
Step 2 -
The Independent Living Advocate will contact you to set up a meeting at the office, your home, or another location as agreed.
During this meeting an Independent Living Plan (ILP) will be completed. Goal setting is a large part of this process.  The goals are set by you for your independence in the community.
SICIL will assist you in meeting these goals, offer a referral / resources to contact other organizations/providers.  We will also assist in advocating with these organizations with you.
CONSUMER SATISFACTION SURVEY
Step 3 - 
Upon completion of goals the consumer will have the opportunity to evaluate the quality of services received from SICIL. 
You will be contacted by phone and asked about 10 quick questions.  Your responses help us in planning new programs or improvements in our program.
Rita Kersch, Vice President
Jack Voightschild, Treasurer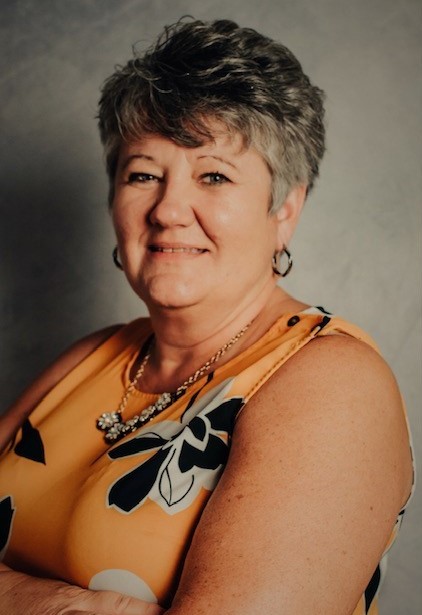 Teresa Reynolds                        Executive Director   
 Teresa identifies as a person with a disability.  She oversees operations for Southern Indiana Independent Living Center, Living Well Home Care, Southern Indiana Adult Guardianship (Volunteer Advocates for Senior and Incapacitated Adults) and The Solutions Center Agency as a whole.
>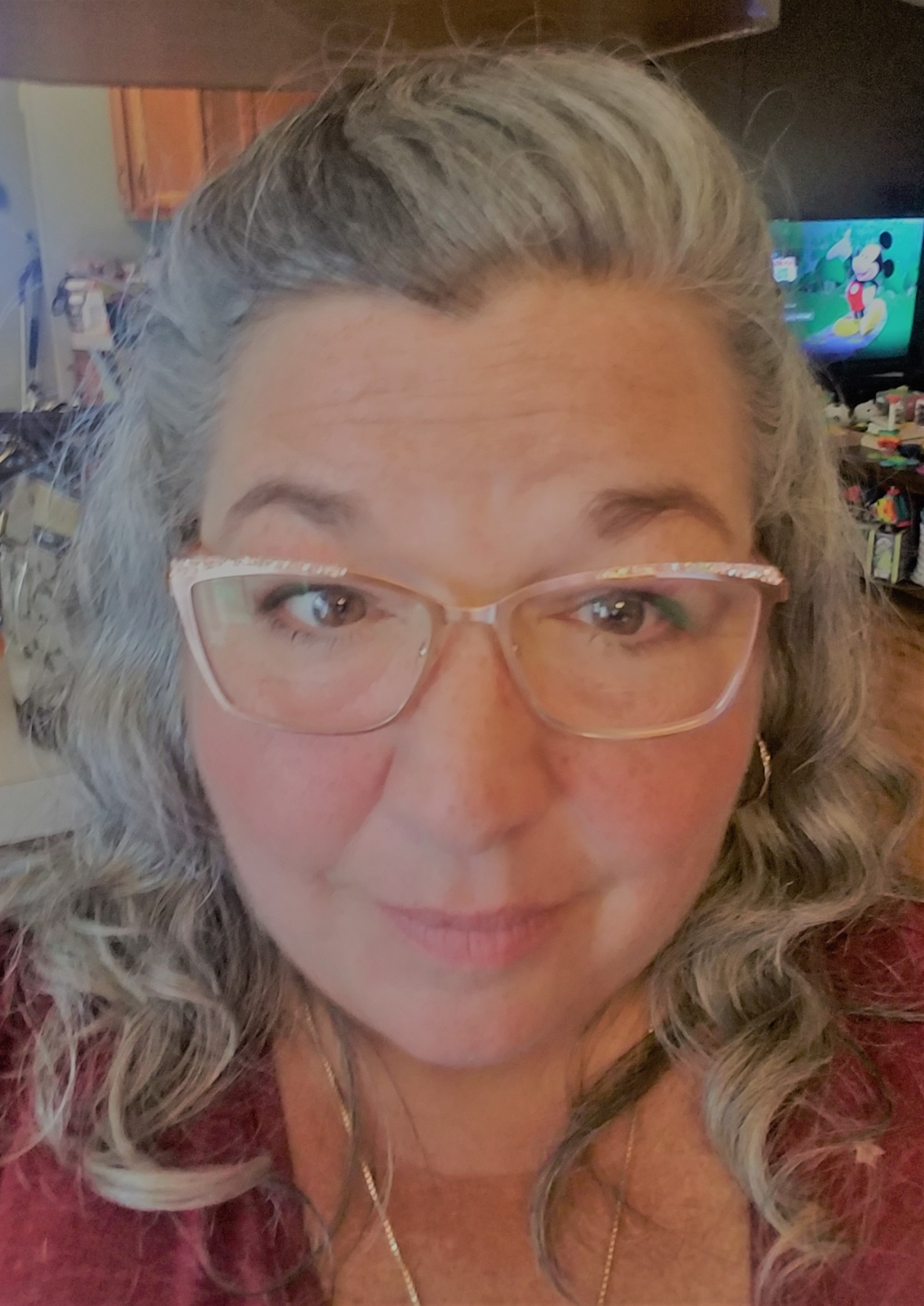 Chris Spinks 
Public Health Program Director – SICIL Independent Living
Chris identifies as a person with a disability. She has worked with SICIL for 11 years in the Independent Living Program.  Chris brought over 25 years of administrative / managerial experience.
The Public Health Program is new.  It addresses institutional transitions which bring people back to the community, providing COVID resources and assistance in setting vaccine appointments on-line, emergency preparedness and awareness programs.  Provides home accessibility assessments.  She also participates on advisory committees and coalitions to stay updated and advocate for improvements.
>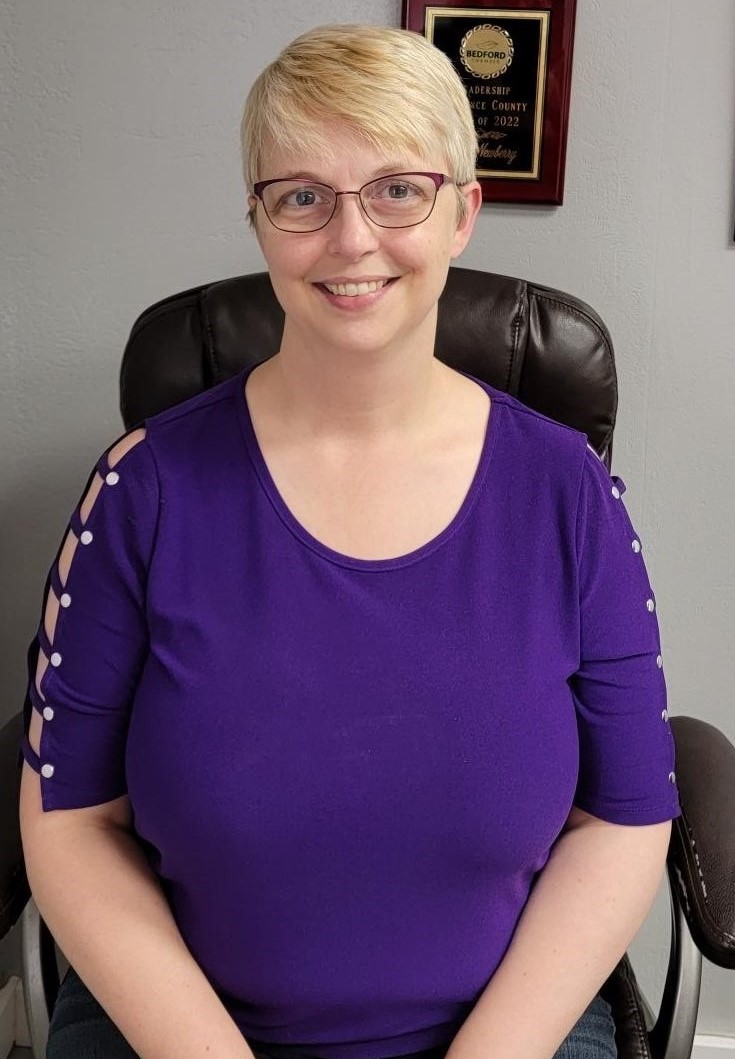 Anna Thompson Jones                Quality Assusrance Director      SICIL Program Manager
Anna graduated from Ivy Tech Community College with an Associate's Degree in Human Services Social Work and a Certificate in Addiction Studies.  She has 13 years of experience in human services and looks forward to many more.
Anna identifies as a person with a disability and assists SICIL and The Solutions Center staff in serving our consumers and community.  We are independent living advocates for all ages and look forward to assisting you.
> 
INDEPENDENT LIVING ADVOCATES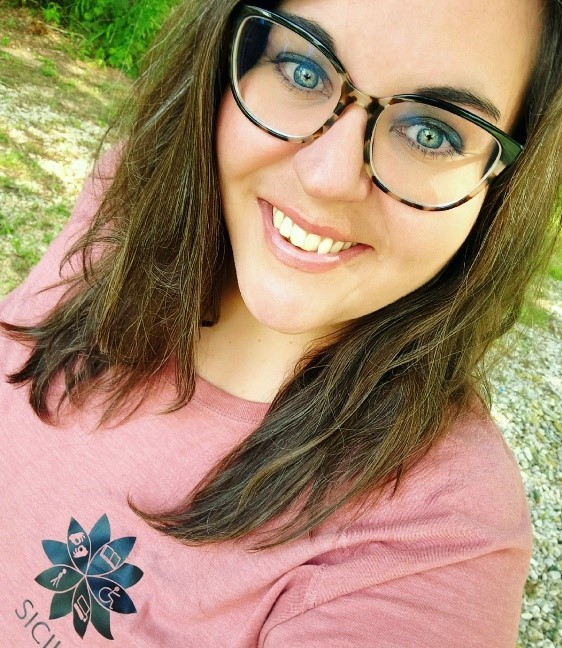 Carly Dixon
Independent Living Advocate, Data Base Coordinator, Person With A Disability
Carly assists her co-workers with database issues, data entry, and training.  She assists consumers with intake and answer the phones.  I help with VIBE (Visually Impaired Blind Experience).  I love assisting consumers and co-workers with the resources they need to succeed.
*VIBE Visually Impaired Blind Experience   55 and older OIB – Older Independent Blind Grant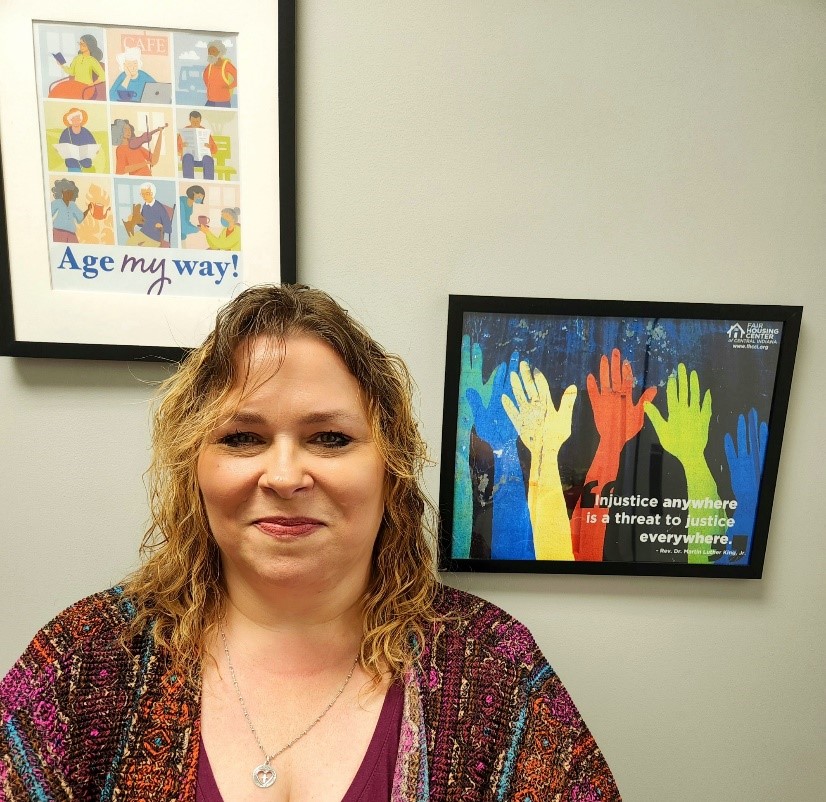 Jennifer Stevens
Independent Living Advocate, Housing and USDA Specialist, Person With a Disability
I assist consumers with finding the resources they need to succeed, including:
USDA loans
Finding ramp funding
Applications for Section 8 & HUD,
Home modifications, including in apartment complexes
I enjoy working with consumers of all ages in getting the resources and assistance they need to succeed in life!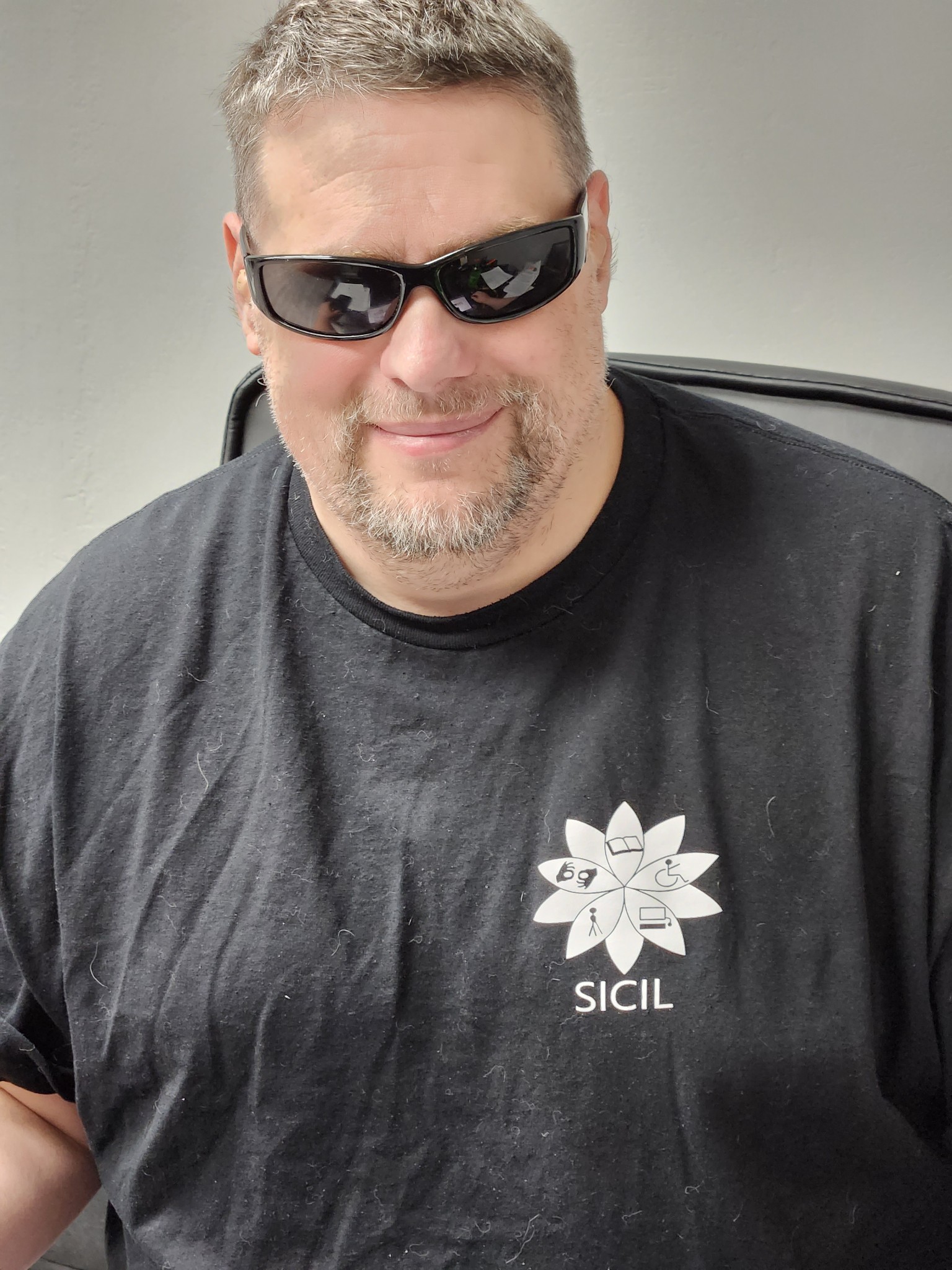 Jeff Mendenhall
Independent Living Advocate
Jeff  has an extensive education and previously worked with Vocational Rehabilitation and programs providing public assistance to individuals and families.  He has also advocated for several social causes.
 His work at SICIL includes working with consumers advocating for and with people living with disabilities to be independent in the community; conducting the consumer satisfaction surveys; and assisting with other audits as needed.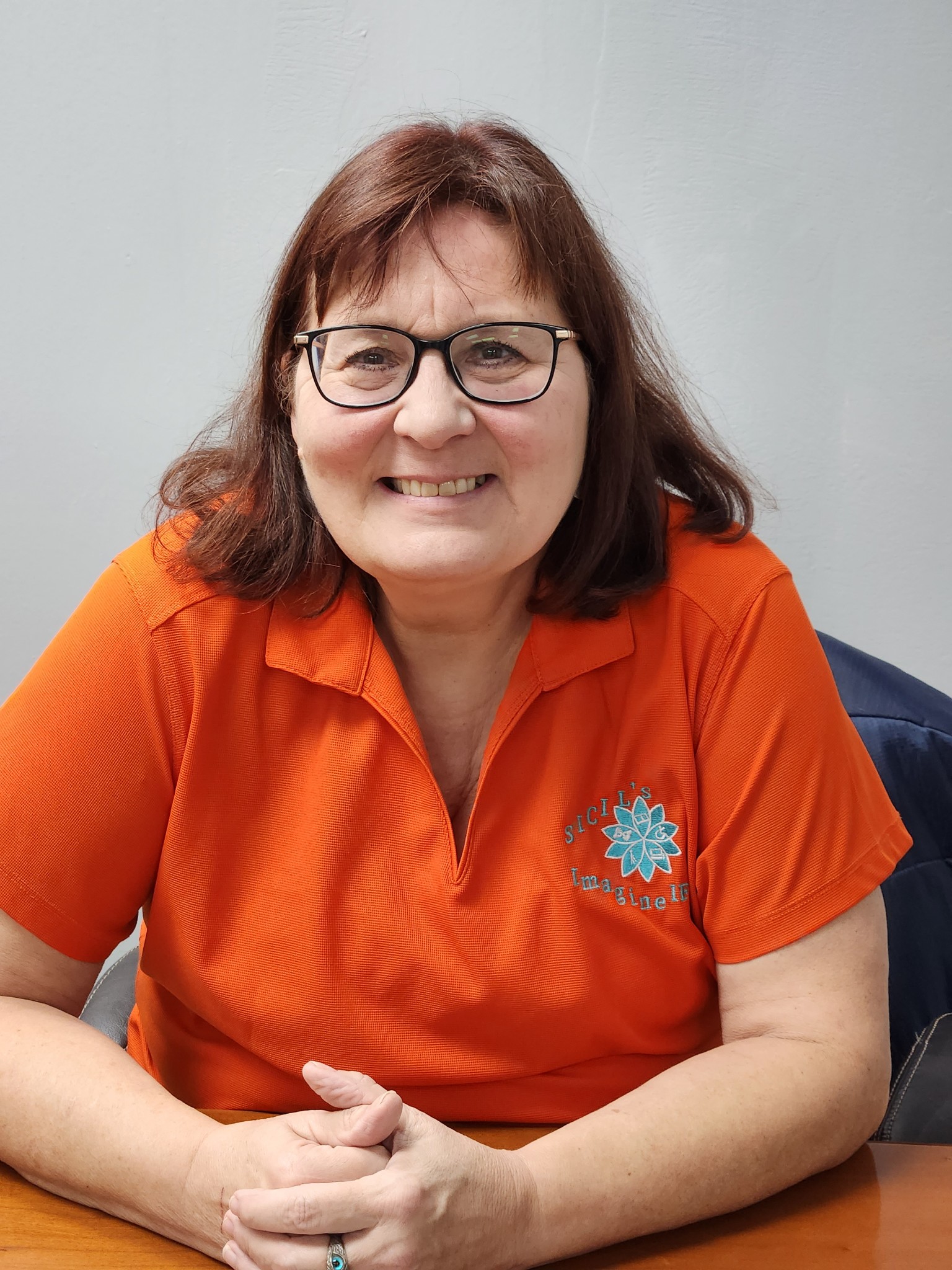 Debbie Hettle
Independent Living Advocate Person with a Disability
Debbie attended Ball State University.   She graduated with a BSN in nursing. In her career she has retired 3 times. Debbie says, "I will continue to do the Lord's work as long as He will let me. I am a prayer warrior too."
Debbie currently works at SICIL, advocating for and with people living with disabilities.
I assist consumers of all ages by finding the resources they need to succeed in living independently in the community.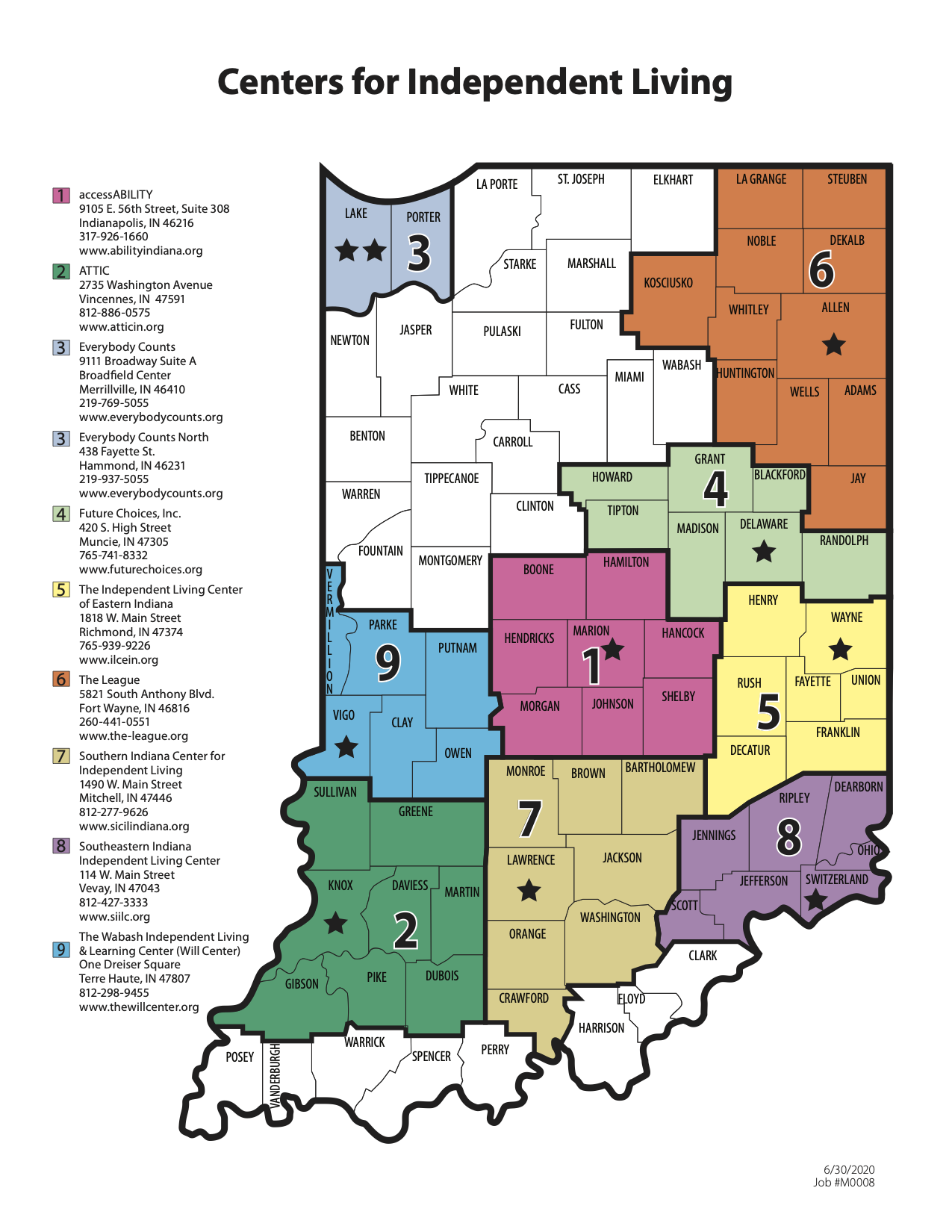 Centers for Independent Living (CIL) are …
 consumer-controlled, cross-disability, nonresidential, private, nonprofit agencies that are designed and operated within local communities by individuals with disabilities. They promote the independent living philosophy to empower all people with disabilities.
Each center is unique but operate under the same five core services.
Advocacy
An Independent Living Coordinator works closely with the consumers to instill skills that allow the consumer to become a self-advocate.
Peer Support 
Peer Support services helps individuals with disabilities work to develop skills which allow them to live as independently as they desire.
Information & Referral 
Through a network of resources Information and Referral services offers individuals information and services on a wide range of topics and resources. SICIL provides resources to all of Indiana.
Independent Living Skills Training
Empowers individuals with disabilities by providing or finding training in daily living skills and acquiring techniques so they can participate fully independently.
Transition Services
Institutional transition – is leaving a nursing/rehabilitation facility, jail or a shelterand returning to the community.                       Youth transition is for individuals age 14 – 24 living with disabilities transitioning to post high school and/or the workforce. CILs assist with all core services, housing, benefits, etc. 
                     CONSUMER NEW HOME
The consumer stated that in working with SICIL he has gained confidence to go on his own and complete applications and look at possible properties.
Using the skills he learned from the coordinator and his empowered confidence he found a house in Bedford area within his budget.  They moved into this home.
SICIL assisted with referrals and resource to furnish the home.  With the help from their family and community they now have furniture, washer and dryer and a dishwasher.  He called and got his T.V. and phone connected on his own.  Then he called SICIL to "brag" about his accomplishment.
He said he was so thankful for SICIL!  He still calls to update us on what is going on and chat.
                    CONSUMER NEW HOME
Consumers are cousins who live together as brothers.  Adult Protective Services had been called and investigated their situation.  They were living in a mobile home with no utilities.  They were heating the home with a wood stove exhausted only by the stovepipe through a hole in the wall.
After a long search for an apartment the consumers found a home for sale in their neighborhood.  The viewed the home and were very excited.  SICIL assisted in verifying they had the funds needed.  They did.  They knew the people selling the house and they were very helpful with small repairs and sold it on contract instead of a bank mortgage.
These men are very proud to now be home owners.  SICIL continued to work with them to prevent home becoming deteriorated.  SICIL taught them IL skills and things to do to maintain their home.
They are very happy that this was their decision.  They are able to keep their dogs. SICIL feels great knowing that they have a warm, safe home.
Our consumer had extreme difficulty getting in and out of her home for a year.  SICIL assisted a different consumer  in the past with getting a temporary ramp through CARES funding, Covid relief.  That consumer healed from her injury and no longer needed the ramp.  SICIL facilitated peer-to-peer support where the original consumer gifted the ramp to our current consumer. She now has a safe and accessible access to her home.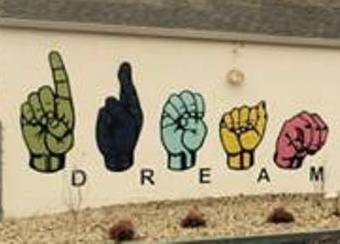 Disability Awareness Project in Bedford, IN
March Disability Awareness Project that was completed by former SICIL Advocate, and artist Mitchell Austin.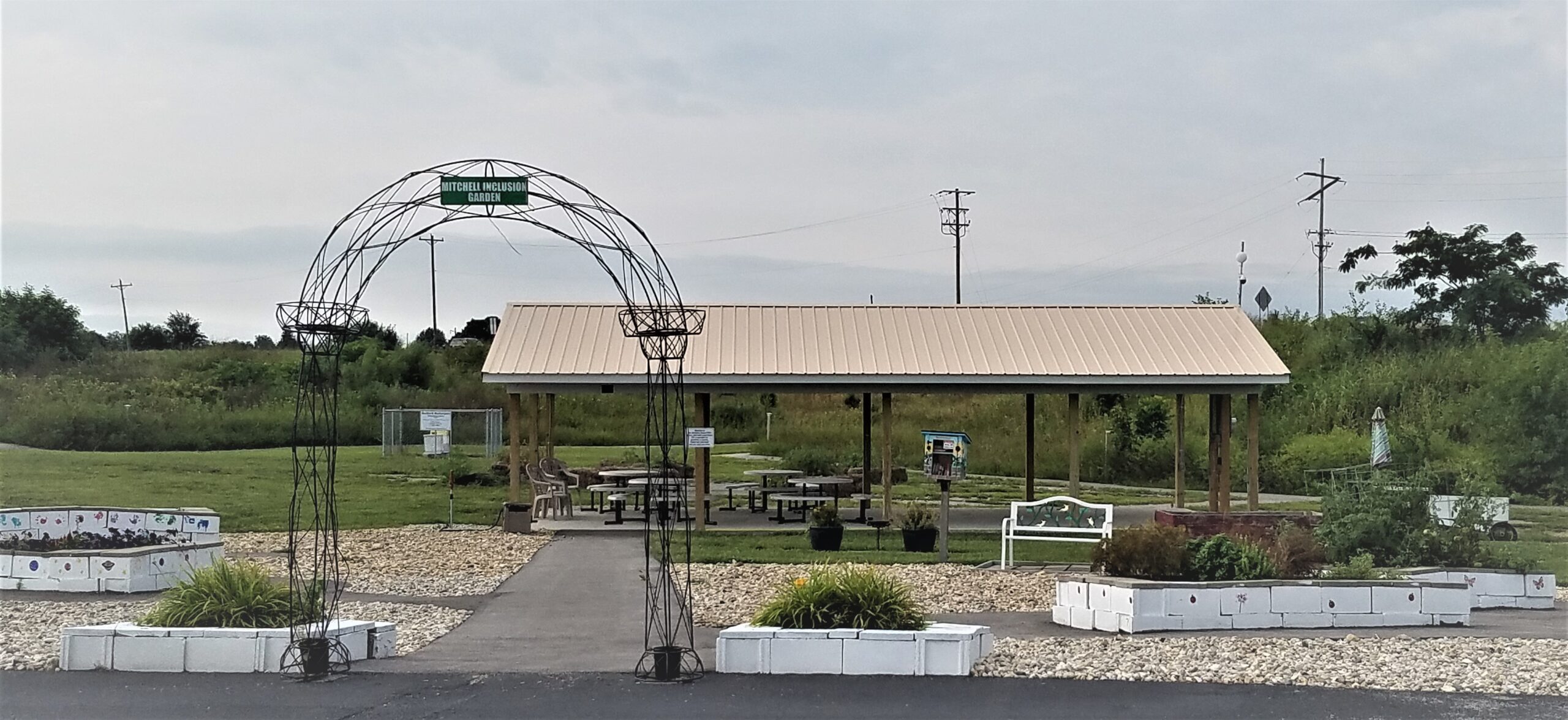 MITCHELL INCLUSION GARDEN
This area was the bus parking lot for Carpenter Body Works.  We have spent the last 7 years creating a green space for our community.  We have raised planting beds with accessible paths, an accessible walking train around the garden and an accessible shelter house.  The public is free to use this space respectfully and please clean up before you leave.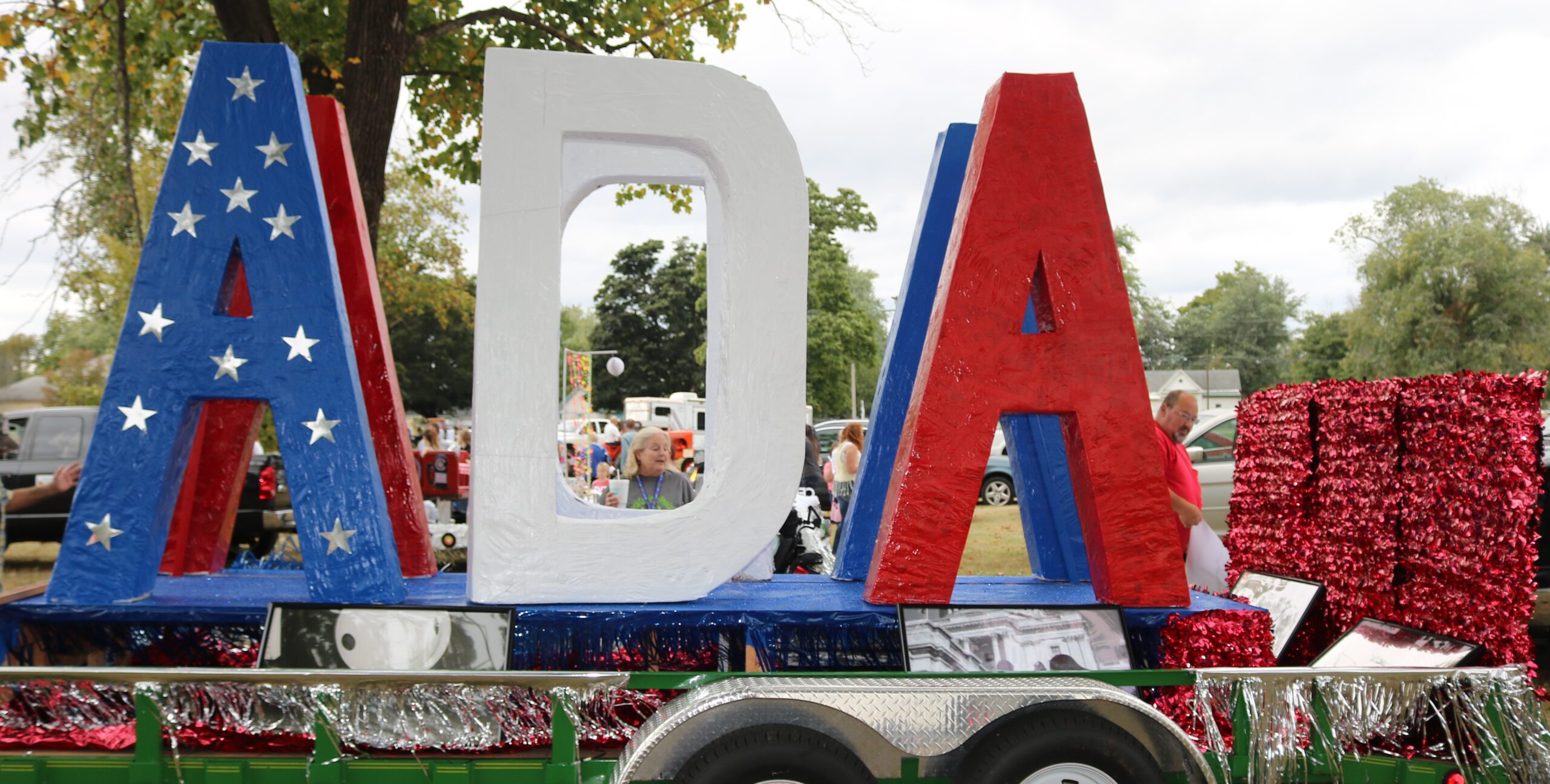 HAPPY BIRTHDAY ADA!!
SICIL built this float in recognition of the Americans with Disabilities Act being signed in to law.  We participated in the Persimmon Festival Parade in Mitchell, IN and the Pumpkin Parade in West Baden / French Lick, IN. We were spreading the news of ADA.

COVID-19 SICIL CARES CLOSET
During COVID-19 SICIL received CARES funding from our funder.  We used these funds to purchase and provide PPE, cleaning supplies, food, paper supplies, etc. to our consumers that responded with a need.  This represents a portion of the items we delivered during that period of time.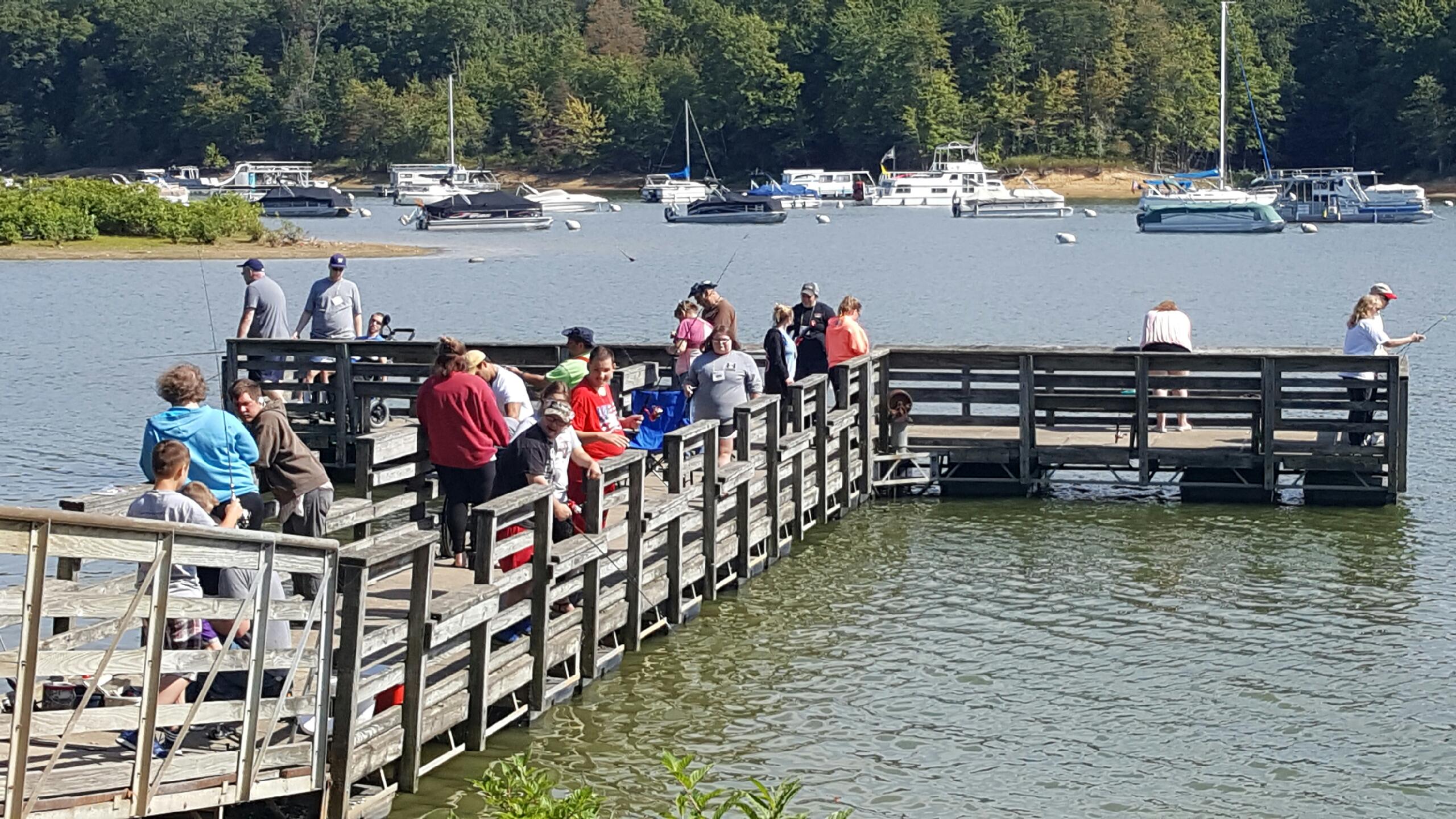 ANNUAL FISHING EVENT Lake Monroe
The Annual Fishtival that takes place at Payne Town, Twin Oaks Shelter accessible ramp, Lake Monroe. The event is open to individuals with disabilities, their family and caregivers. SICIL and partners will provide fishing poles, bait, lunch, activities and boat rides.  This is a fun day to get outside and see old friends!  THE FISHTIVAL is set for  August 26th, 2023.  Questions, please contact Carly at 812/277-9626 or email carly@sicilindiana.org.  More details to come!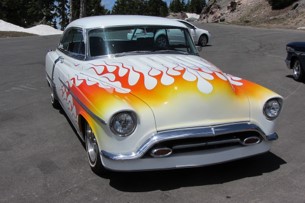 REV Up to RAMP UP Car Show
CANCELLED 2023 – Rev Up to Ramp Up is a fundraiser and a Car Show.  There is an entrant fee for vehicle to be judged.  All proceeds go to building ramps for individuals so they can safely enter and exit their homes.   There will be prizes awarded for vehicles by judging categories.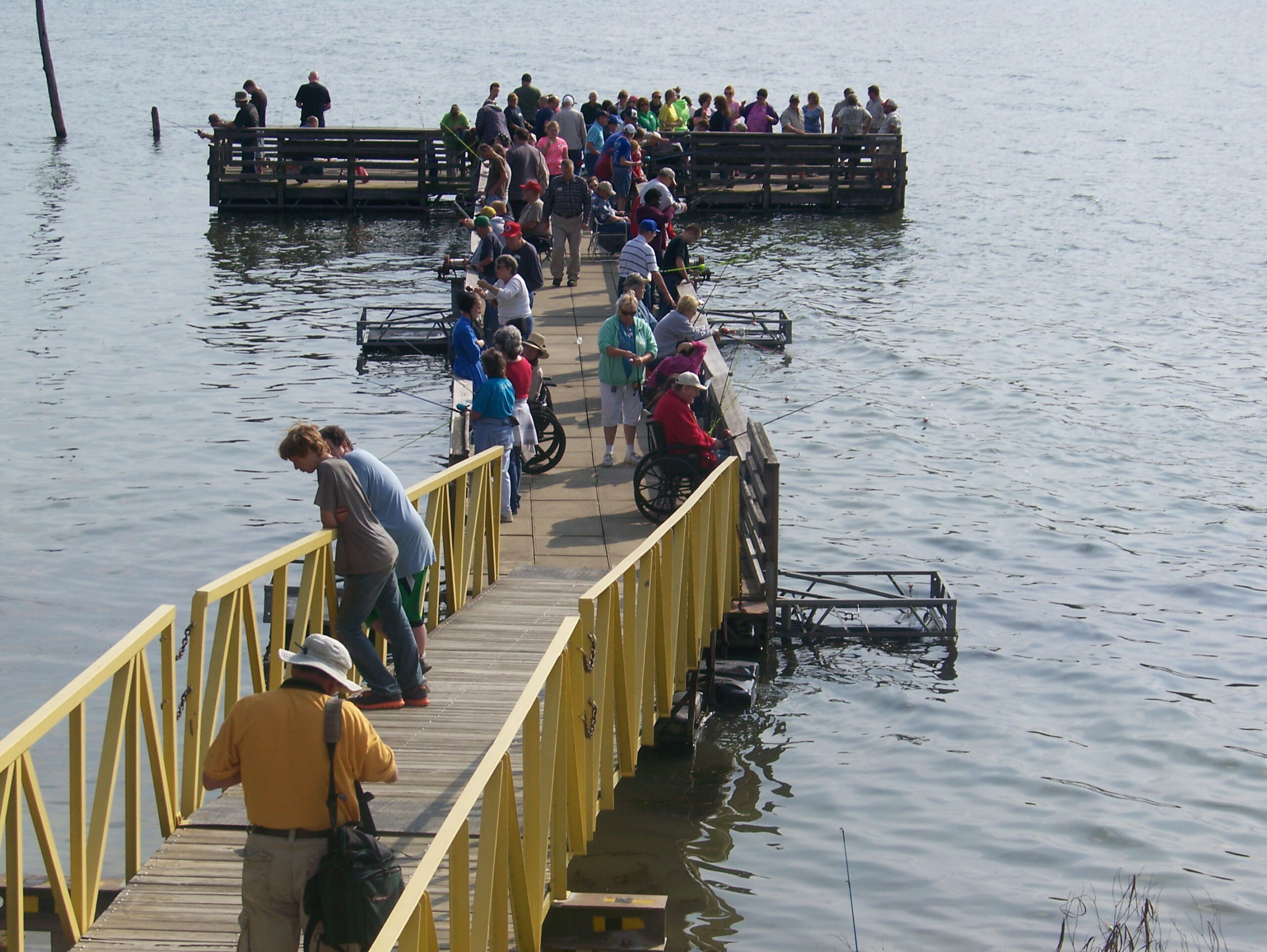 ANNUAL FISHING EVENT Lake Patoka
CANCELLED 2023 – The Annual Wheelin' in the Fish  takes place at Patoka Lake, Osborne accessible ramp.  The event is open to individuals with disabilities, their family and caregivers at no cost. SICIL and partners will provide fishing poles, bait, lunch, activities and boat rides.  This is a fun day to get outside and see old friends.